The Museum of Dolenjska's permanent contemporary history exhibition was set up in 1981 by Iztok Durjava, Bogo Komelj, Franc Podnar, Anton Štampohar, Zorka Tribušan, Nataša Urbanc, and Matija Žganjar. The design was created by Lojze Gostiša, and the plaquettes of national heroes in the memorial hall were created by Vladimir Štoviček.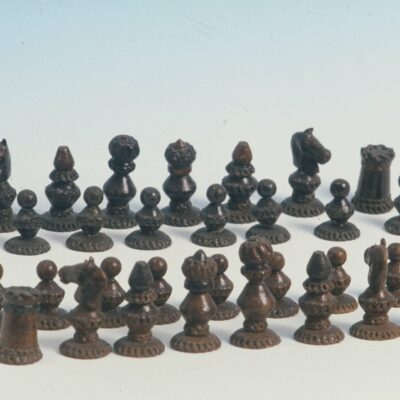 In May 2015, additional exhibits, two exhibition boards, and bilingual Slovene/English captions were added to the exhibition by Marjeta Bregar and Matej Rifelj. The exhibition covers the time from the first organized proletarian activity before World War II to the liberation of Novo mesto on 8 May 1945, with the main focus on the activities during the war – the National Liberation Struggle (NOB) in this part of Slovenia. Exhibits from the pre-war period are related to economy or to various aspects of life in clubs and societies.
Wartime exhibits consist of items belonging to the occupying forces or to internees, partisan weapons and equipment, remains of bombs from the air raids of Novo mesto, products of partisan workshops, propaganda posters, surgical and dental instruments from partisan hospitals.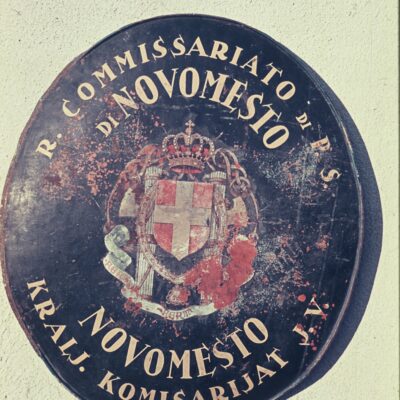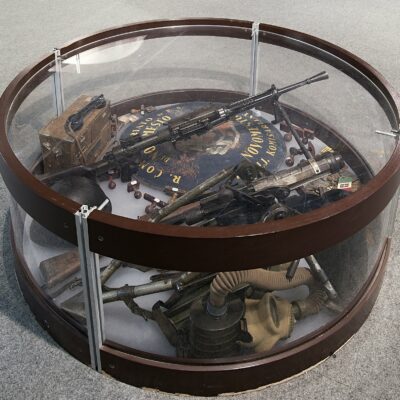 Also displayed are the partisan buildings in Kočevski Rog, and Novo mesto surrounded by wire fence. An extra feature of the exhibition are photo albums and the memorial hall with the names of almost 3.000 fallen partisans, activists, and victims of the occupation from the inner Dolenjska area. The venue of the exhibition is one of the few museum buildings that were built specifically for that purpose in Slovenia after World War II.